More details about the content of this 1 hour Webinar:
Learn what's really important by understanding people's attitudes, emotions and feelings with ASK. Then learn how to use YODA and put it to work for you by taking on a new level of observation, decoding what you see in context to the situation, environment and adapt your body language to accommodate when necessary, giving you a much wider range of options when dealing with anyone.
Understanding these two key areas can transform an average sales person into a superstar. Turn the average manager into an inspirational leader staff and when used in your personal life can completely change your relationships building deeper rapport with friends and family.
During this Webinar, Robert will give you insights in understanding Body Language, and Glenna will analyse also the face of Patryk and Kasia, and reveal their personality traits visible in their facial construction.
Patryk & Kasia will give you insights about how to read a few important Facial Expressions to see what somebody really feels, just by looking at their face.

Watch a preview about the advantages of reading facial expressions here:

If you are not free on 26 March,
sign in anyway and you will receive the recording afterwards.


How good are you at spotting Micro Expressions?

ROBERT PHIPPS – UK's leading Body Language Expert


Robert is one of the UK's best known body language experts and has given his commentary and analysis of all the major party political leaders. A renowned International platform speaker and trainer Robert is in constant demand by both the media and business worlds. He has written and commented for almost every national newspaper and magazine in the UK and has contributed to many trade specific journals both here and abroad.
Robert has worked on a wide range of projects with the Lone Workers Safety Conference, LA Childrens Hospital, Global Tolerance, Association of Pet Behaviour Counsellors, the Society of Occupational Medicine and the Institute of Business Advisors to name a few.
His work has been featured on BBC Radio 4's "In Business" program, was part of the team on BBC1's prime time "Rogue Traders" show and is regularly called upon to comment on political events for many of the BBC's radio and news broadcasts.
GLENNA M. TROUT – Face Reading Expert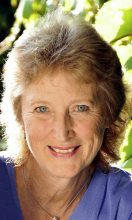 Glenna M. Trout retired from police service as a patrol lieutenant in Bellevue, Washington State, USA. Glenna is a graduate of the US National Crime Prevention Institute, has been a member of the UK Association of the Chief Police Officer's (ACPO) Violence Against the Persons committee and served on the Metropolitan Police "Domestic Violence Through to Murder" Working Group at Scotland Yard.
Glenna has studied "face reading" for over 25 years. For more than two decades she has designed and delivered presentations, seminars, workshops and training programmes on face reading to law enforcement, mental and medical health professionals, government, corporate, voluntary and education groups throughout North America, Australia and Europe. She also trains extensively on the topic of domestic violence prevention and effective intervention.
PATRYK WEZOWSKI – the Body Language Expert of Belgium, Founder of Center for Body Language

Patryk inspires business leaders to create new ways of increasing revenue. Companies ask him for consultancy and strategic advice on vision and mission. As a multidisciplinary catalyst, he excels in inspiring Managers to create higher ROI by innovation and change of perception. He is also known as the Body Language Expert of Belgium, the founder of the Center for Body Language and creator of the Release Coaching method. Two weeks before the Belgian elections, newspapers published his prediction of the results, based on the non-verbal communication of the politicians. His prediction proved to be 85% accurate.
As an Executive Coach, Patryk has studied what makes successful people different. He knows what motivates them, what drives them and how they create wealth for themselves and others.
He is the creator – together with his wife Kasia – of the Micro Expressions Training Videos, the Release Coaching Method and Founder of Center for Body Language.


KASIA WEZOWSKI – Body Language Transformation Expert, Founder of Center for Body Language

Kasia specializes in creating business strategies and facilitating change. As the Body Language Transformation Expert and unique Business Coach with 10 years experience, accredited by the ICC, she excels in corporate mediations, conflict management and executive coaching. Kasia has completed 3 university Master degrees at the same time: Psychology, Sociology and Law. She is passionate about organizational dynamics, radical effectiveness and human behavior. She believes that successful people normally do what the others do only sometimes.
Kasia inspires business leaders to create new ways of increasing revenue, by unifying Business and Personal Transformation. She puts this in practice by Corporate Trainings, Business Coaching and Mediation. She has worked for large companies such as Generali, Compensa, IBM, and also conducts personal development workshops.
She is the creator, together with Patryk, of the Micro Expressions Training Videos, the Release Coaching Method and Founder of Center for Body Language.