Online Master Certification Training
Discover How To Apply The Power of Micro Expressions in Your Daily Life and Work
As Seen on:

By the Numbers
10%
Boost to Your EQ
20%
Increase in Sales
55
Partners Worldwide
10 Million
Lives To Inspire
Join Us Online For the Next Live Kick-Off Training Session!
Our Next Live Online Kick-off Session is on
The next live training session begins in…
In this training you'll learn MUCH MORE than non-verbal communication:
How to Speak
You'll learn what to say or what to ask to assess the baseline of a person in the beginning of a conversation. Learn to disarm the toughest pokerface and what to say to people who are hiding something from you.
How to Sharpen Your Intuition
Knowing how to interpret accurately the non-verbal cues you see is just the start. In this course, you'll learn how to check if your interpretations are correct and how to dig deeper, essentially steering the conversation in order to make accurate conclusions about the intentions of others.
How to Inspire
You'll learn which questions to ask to get a decisive advantage in negotiations. Here you'll learn the Aikido of conversational strategies, essentially getting your target to convince themselves of your intentions.
Here's Exactly What You're About to Learn:
You can take the video course online at your own pace (28 hours in total) and even watch on your mobile phone! All sessions are supported by downloadable slides and videos which you can access anytime.
Part 1: Mastering Micro Expressions with METV (4 hours)
Live Kick-Off Training Session. First, you can join our live kick-off training group session with Patryk & Kasia Wezowski, to guide you through the program and answer your questions. Our next live online kick-off session is on . If you miss the live session, then you can watch the recording afterwards.
Spot 26 Micro Expressions. Learn exactly how to detect micro expressions using our exclusive METV program with 4K quality video
Detect Lies. The average person is told as many as 200 lies per day! Learn our Body Language Congruence Model that will make you a human lie detector
Exercise With over 300 Videos. Watch high definition and 4K quality videos and test your Micro Expression Score which correlates with sales success and emotional intelligence.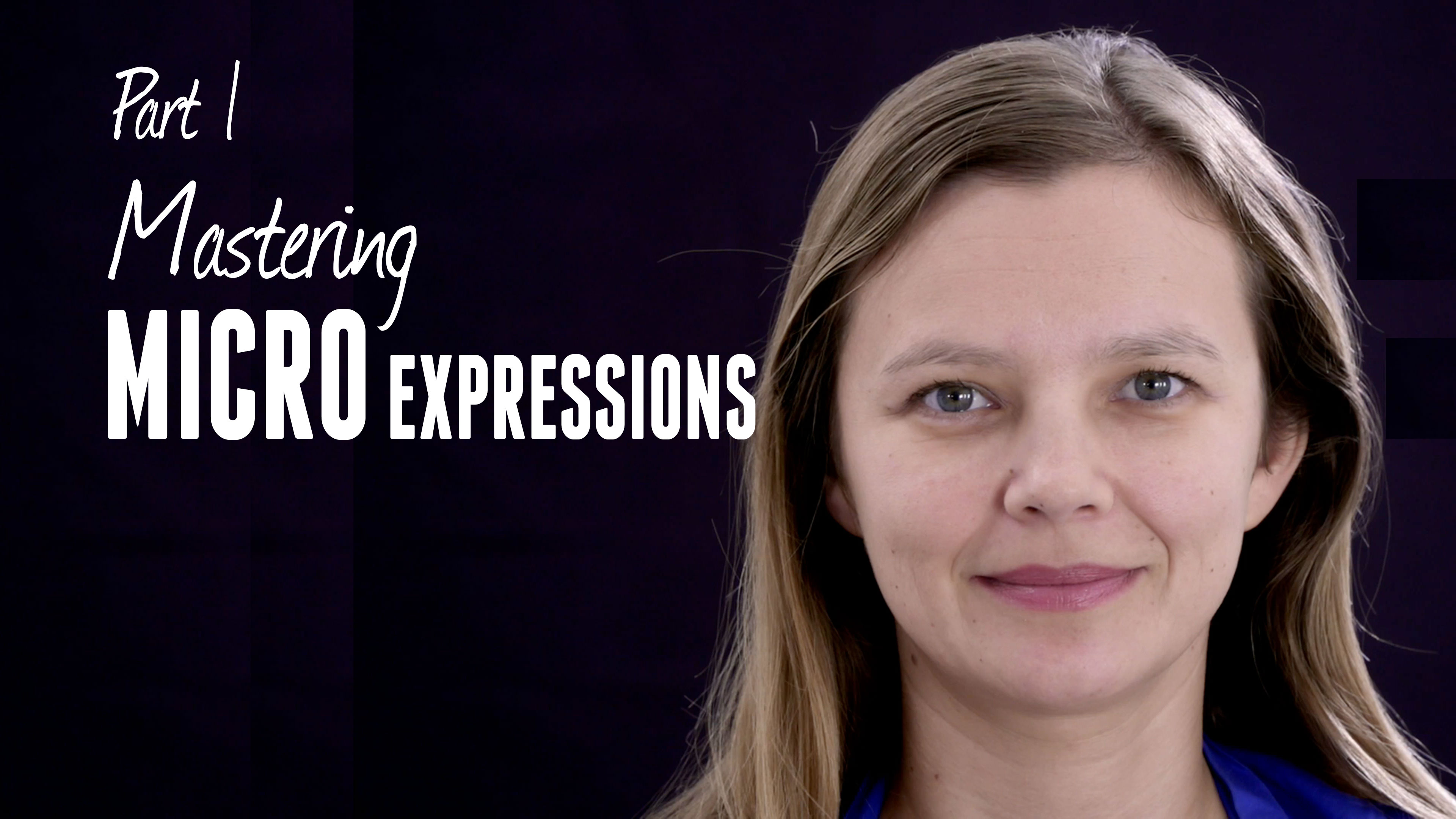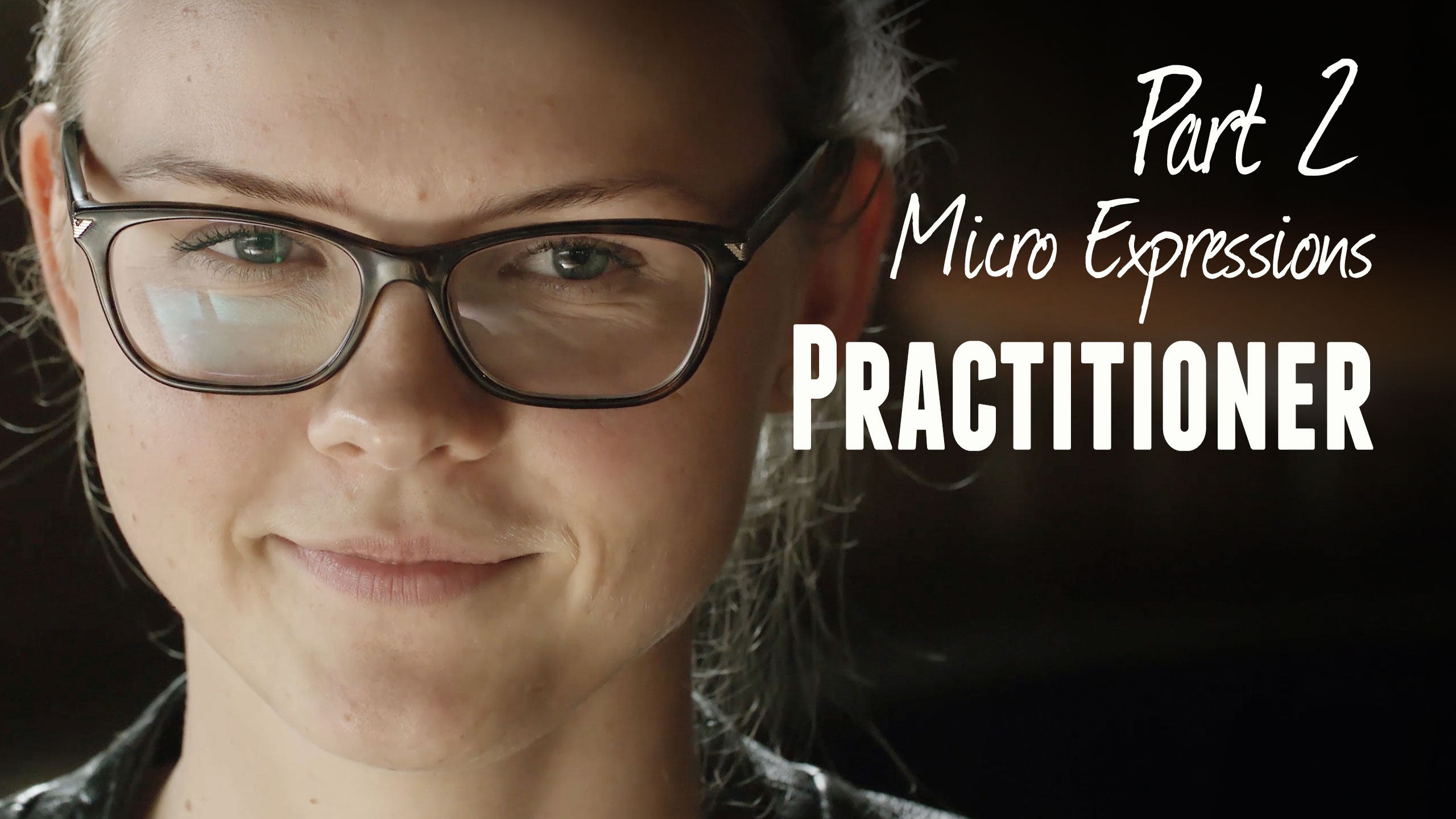 Part 2: Micro Expressions Practitioner (12 hours)
Discover the basics of the BLINK Technique. Get an answer to any question without people even knowing that you've asked it – perfect for sales and negotiation
Read Micro Expressions in Conversation. Using our 4K videos, learn to detect lies and read emotions in fast paced, real world conversations, even when people show conflicting signals
Increase Your Emotional Intelligence by 10%. Based on the exact research we presented at TedX and Harvard University
Predict Elections. Learn the system we used to successfully predict the outcome of presidential elections – often on live TV – in both Europe and the United States
Case Studies from the Movie "IMPACT". The inside story behind the most dramatic scenes of our Hollywood documentary
Access to over 60 hours of bonus materials! Interviews with other experts, Q&A sessions and more
Free included Q&A session. After you followed the complete course, you can schedule your free Q&A call to answer all your remaining questions about the training content.
Part 3: Mastering Body Language (12 hours)
Read 88 Interpretations. Using clear illustrations, you'll discover the 88 most common body language signals and what they mean
The Complete BLINK Mechanics. With 15 modules covered, this is everything you need to know to teach BLINK as an expert
Talk with Purpose. Learn how to enhance your voice and structure your sentences in a way that triggers emotion – a powerful advantage for sales people and leaders
Real Life Examples. Detect lies in high stakes situations like sales, recruitment and management
Ask Better Questions. Discover how to ask powerful questions that reveal more and lead to better meetings
Apply The Body Language Code Table Model. This proven formula will help you reliably connect interpretations with what people are thinking and feeling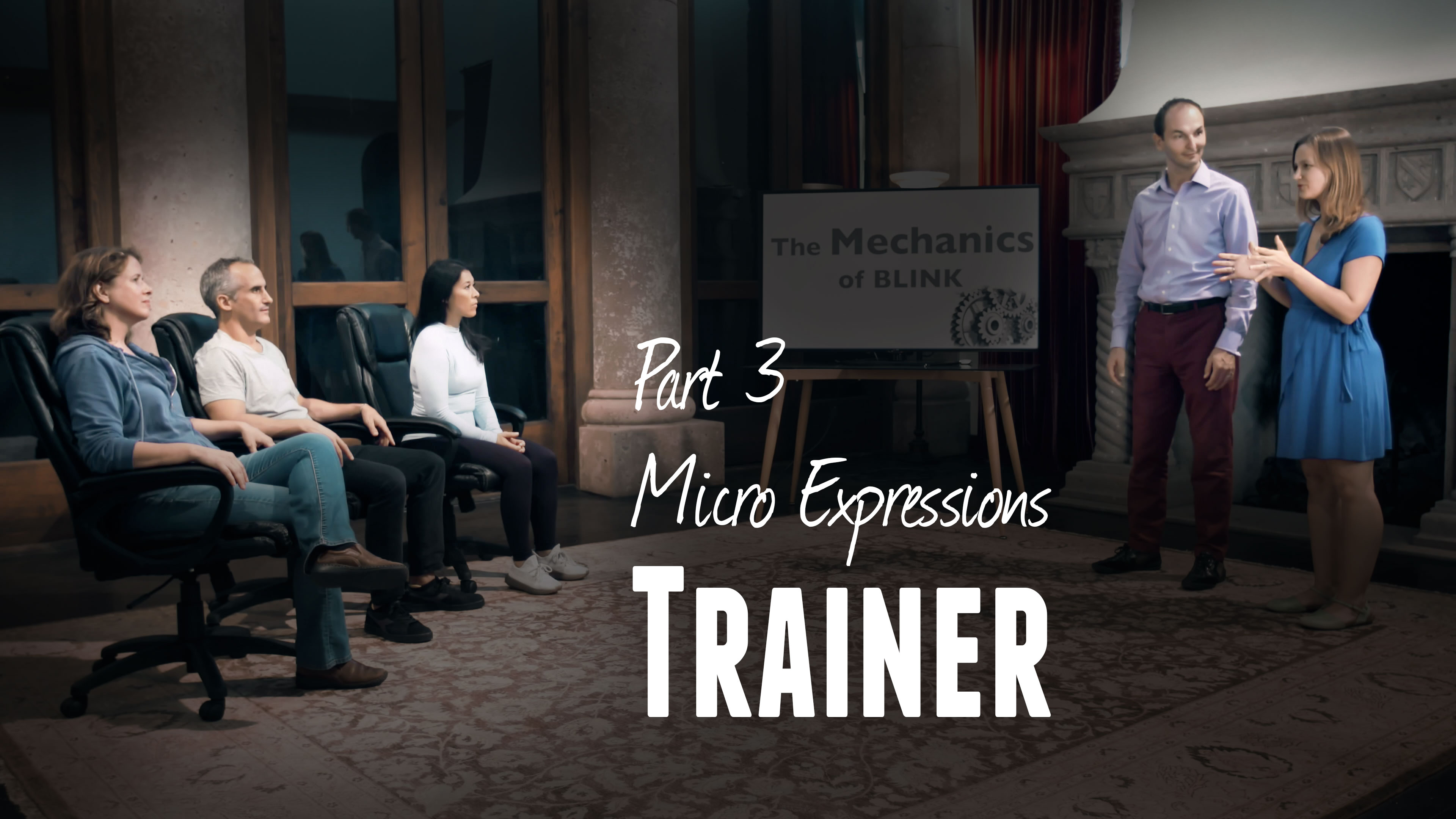 Join Us Online For the Next Live Kick-Off Training Session!
Our Next Live Online Kick-off Session is on
The next live training session begins in…
Meet Your Instructors:
Patryk & Kasia Wezowski
Patryk & Kasia Wezowski are the founders of the Center for Body Language, the #1 body language training center for business people, with partner organizations in 23 countries and 55 cities worldwide. Through their events and online courses, Kasia & Patryk have trained tens of thousands of people to be more successful in life and business by discovering their own Body Language Code.
As the directors/producers of the Hollywood documentaries "IMPACT", which introduced body language principles to a mainstream audience, and "LEAP", which quantified the power of coaching, Kasia and Patryk have worked with some of the most recognizable leaders active today, including Jack Canfield, John Demartini, Marshall Goldsmith and Daniel Goleman.
Frequent contributors to authoritative publications such as Forbes, The Huffington Post and the Harvard Business Review, Patryk and Kasia have presented at TedX and Harvard University, and advised the National Geographic on micro expressions as part of a TV series. Their books "Without Saying a Word," "Taking Your Leap," and "The Micro Expressions Book for Business" have been published by major publishing houses and achieved bestseller status in multiple countries.
Over 50,000 Students Have Trained with the Center For Body Language. Here's What Past Students Who Became Trainers Have to Say:
Discover Case Studies From Our Movie IMPACT
Directed and produced by Patryk & Kasia Wezowski and filmed in Hollywood with an all-star cast of communication skills experts, the feature documentary "IMPACT" helps people achieve success by applying body language principles to their lives.
The Practitioner course contains real-life case studies from our movie IMPACT, so you can discover our detailed analysis of micro expressions in 4K cinematic video quality. You'll see authentic micro expressions in beautiful slow-motion detail like never before!
Everything You Need to Know:
When and Where? Online at your own pace starting now. Our next online live kick-off session is on . During this live session, Patryk and Kasia will guide you through the online program and answer all your questions so you have full clarity about everything.
Your Investment? €875 / $990 gives you immediate access to the complete online training.
How Long? The online course is done at your own pace. The Master program contains 28 hours of course material as well as 60 hours of optional bonus material. Most students spread the course over 6 weeks, watching/exercising about 4 hours per week. If you chained yourself to your computer, you could power through in two days.
How do I get certified? Complete the course online, and you'll be given a theoretical and practical test. Don't worry, we provide all the support you need to pass. Before you complete the theoretical test, you can schedule a Q&A call (included for free) to answer all your questions about the training content.
How Long Will I Get the Materials For? Access to all materials lasts for one year after you sign up. This is more than enough for you to learn everything you need. If you want to renew your access to the 300+ METV videos and all other Master training materials, you can do so for €79 / $99 per year.
How Advanced is the Course? We designed this course so both complete beginners as well as experienced experts will get value. We start with the basics, but our unique approach and cutting edge technology means people of all levels will be learning from the start.
Register with the form below to join our next Online MAster Certification Training:
One time payment of €875 / $990
Price is based on euro and currency exchange to USD might vary depending on daily currency rate.
Select Payment method: