Replay Webinar Singapore
Replay of our Body Language Webinar
Body Language in Business Conversations
with Patryk Wezowski & Kasia Wezowski
Founders of the Center for Body Language, the Worlds #1 Body Language Training for Business
& Prof Sattar Bawany
CEO of Centre for Executive Education
Speakers on this Webinar:

Patryk Wezowski and Kasia Wezowski – Founders of the Center for Body Language, the World's #1 Body Language Training for Business: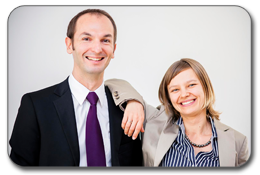 Founders of the #1 Body Language Training for Business
Best Selling Authors of "The Micro Expressions Book for Business" and 2 other books
Celebrity analysis throughout international media (CBS, Fox, Forbes,…)
Creators of the world's first and only Micro Expressions Training with Videos
Founders of the first International Certification standard for Body Language and Micro Expressions Training for Practitioners, Coaches and Trainers
Local Representatives in over 15 countries
Executive Producers of the Award Winning Documentary "Destressed"
International Speakers (speaking at Harvard University, TEDx, Top Conferences…)
Thought Leaders and Developers of a unique Body Language methodology tailored for business people
Prof Sattar Bawany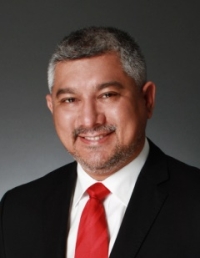 CEO of Centre for Executive Education (CEE Global)
CEE is the Exclusive Partner for Center for Body Language in Singapore and Malaysia
Trainer in Micro Expressions for Center for Body Language
C-Suite Master Executive Coach of Executive Development Associates (EDA)
Fellow of International Professional Managers Association (IPMA)
Fellow of The Chartered Institute of Marketing (CIM)
Professional Member of Society of Human Resource Management (SHRM)
Professional Member of Chartered Institute of Personnel and Development (CIPD)
Practicing Member of International Coaching Federation (ICF)
Practicing Member of Asia Pacific Alliance of Coaches (APAC)
He has over 25 years' international business management experience, including 15 years in executive coaching, group facilitation, and leadership development and training with global management consulting firms. In addition to his business and consulting career, Prof Bawany has over 10 years of concurrent academic experience as an Adjunct Professor teaching senior executives international business strategies and human resource courses at various leading universities. He is currently the Adjunct Professor of Strategy with the Paris Graduate School of Management (PGSM).
Prof Bawany has assumed various senior management roles including that of Managing Director and Talent Management & Executive Coaching Practice Leader for DBM Asia Pacific. He was also the Global Information Services (GIS) Business Unit Leader with Mercer HR Consulting. Prior to joining Mercer, he was the Head of Hay Learning Services and Senior Consultant of Organisational Effectiveness/Leadership Development with The Hay Group. He has also assumed senior leadership roles in business development and consulting with The Forum Corporation and Mercuri International with a focus on leadership development, customer service excellence and sales force effectiveness.
Prof Bawany's passion for people and culture is about creating an environment where employees are valued and emotionally engaged in the business. He has successfully worked with extensive number of public and private organisations regionally and internationally specialising in people and culture through transformational change, starting with the 'end' in mind! He is an experienced facilitator and has spent many years developing leadership capability through the delivery of structured talent management, leadership development programs including executive coaching.