Replay Webinar – Body Language Interview
Replay of our Body Language Webinar
5 Ways to Make a Huge Impact on TV, Video & or Any Type of Interview
with Patryk Wezowski & Kasia Wezowski
Founders of the Center for Body Language, the Worlds #1 Body Language Training for Business
& Susan Harrow
Media Coach & Marketing Strategist
Speakers on this Webinar:

Patryk Wezowski and Kasia Wezowski – Founders of the Center for Body Language, the World's #1 Body Language Training for Business: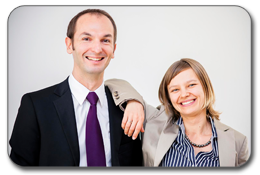 Founders of the #1 Body Language Training for Business
Best Selling Authors of "The Micro Expressions Book for Business" and 2 other books
Celebrity analysis throughout international media (CBS, Fox, Forbes,…)
Creators of the world's first and only Micro Expressions Training with Videos
Founders of the first International Certification standard for Body Language and Micro Expressions Training for Practitioners, Coaches and Trainers
Local Representatives in over 15 countries
Executive Producers of the Award Winning Documentary "Destressed"
International Speakers (speaking at Harvard University, TEDx, Top Conferences…)
Thought Leaders and Developers of a unique Body Language methodology tailored for business people
Susan Harrow – Media Coach & Marketing Strategist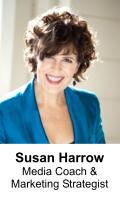 For the past 21 years, Susan Harrow has run Harrow Communications, a media coaching and marketing firm in Northern California whose clients range from CEOs to soccer moms, reality TV stars to rock star wives.

Susan specializes in presentation and media coaching, and creating marketing strategies for Fortune 500 CEOs, Internet millionaires, world renowned speakers, best-selling authors and successful entrepreneurs whose work has passion and heart.

Her criteria for working with clients is that they are either socially conscious, irascibly contentious, or incredibly fun.

She has also worked with award-winning documentary film producers, leaders in banning racism, maverick publishers and people in unusual occupations such as The Ganja Guru, a Jesuit priest, an actor in the movie "The Secret", and an Ayurvedic chef.