IAN BRODIE – specialist in marketing and sales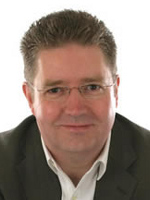 Ian Brodie is a specialist at helping consultants, coaches, trainers and other professionals to attract and win more clients – without the pain and expense of traditional marketing.
He was recently named by Top Sales World Magazine as one of the Top 50 Global Thought Leaders in marketing and sales, and by OpenView Labs as one of the Global Top 25 Influencers of Sales and Sales Management for 2012.
He's the creator of the Authority Blueprint system that shows professionals how to establish themselves as the sought-after expert in their field.


PATRYK WEZOWSKI – Europe's leading Body Language Expert, Founder of Center for Body Language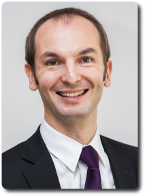 Patryk is a visionary thinker with original ideas and the drive to see them through. He has a multi-disciplinary approach and a vast knowledge of non-verbal communication, psychology, sales, and internet marketing. He can make any start-up company profitable within six months.
Patryk has an amazing ability to read and accurately interpret body language signals. He is also a great speaker. This is the reason why the media ask him to analyse behaviour of politicians and famous people. Patryk also likes to inspire people and is often invited to present to large audiences.
Patryk and his wife Kasia are serial entrepreneurs. They are Europe's leading Body Language Experts, founding the Center for Body Language with 25 partners in 15 countries


KASIA WEZOWSKI – Europe's leading Body Language Expert, Founder of Center for Body Language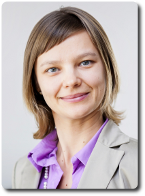 Kasia is an optimist, and always finds a creative solution for everything. She believes that successful people usually do what others do only sometimes. She has three Masters' degrees: psychology, sociology and law. She loves to put theoretical knowledge into practice, running her own companies, training and advising on company strategy for 10 years.
Kasia has done over 3000 hours of coaching. She loves to inspire people. She has written three books and authored techniques and methods in coping with stress, conflict resolution, creative solutions, effective communication and sales strategies.
Kasia and her husband Patryk, are serial entrepreneurs. They are Europe's leading Body Language Experts, founding the Center for Body Language with 25 partners in 15 countries