Body Language Training Canada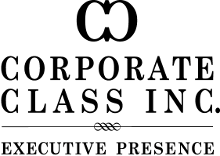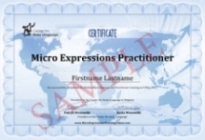 Corporate Class Inc. invites you to…
BODY LANGUAGE
& MICRO EXPRESSIONS TRAINING
1-Day Certification Training – on 8 November 2014 in Toronto
+ 12 hours online training
by Patryk & Kasia Wezowski (World's #1 Body Language Experts for Business)
&
Diane Craig (The Corporate world's choice for Executive Presence Training)
RESULTS of this training:

Increase your Emotional Intelligence by an average of 10%
Improve your Sales & Negotiation Skills by 20%
Be able to detect up to 80% of the lies you hear

Be personally trained in Toronto by Kasia & Patryk:
| | | |
| --- | --- | --- |
| Featured on: | Sample Client List: | Save $$$! Register Now Special discount until 15 July 2014 |
Reasons why this training is unique:
You will…
be personally trained by the World's #1 Body Language Experts for Business, who appear every month on TV & in the press
learn to master detecting Micro-Expressions, the most reliable signs for deceit
attend 1-Day live in Toronto and afterwards use the world's best micro expressions training online (20 hours of course material in total)
get the best insights from the creators of the world's most advanced Micro-Expressions Training program with Videos
discover the powerful BLINK Conversation Technique to react verbally to non-verbal behavior
be able to continue your education and become one of Toronto's first Certified Micro Expressions Trainers™
GOAL of this Training =
To become more conscious of your Body Language and to achieve greater success as a sales professional, negotiator or leader in your daily life. You will gain the skills to express your personality and utilise it to its full potential. Moreover, you will be able to see what others feel or think, just by watching the non-verbal signs that they are unable to hide from you.
Full program of this training:
1. Discover how to recognise the 26 variations of 7 Micro-Expressions (to see emotions on faces)
2. Learn to use the 20 "Power Moves" that only leaders show
3. Personal coaching from the World's #1 Body Language Experts for Business
4. Discover your own style to become a charismatic leader
5. Identify the needs of people around you because you can see what they feel or think with the BL Congruence Model
6. Integrate what the best sellers and negotiators do using the Q4 Technique
7. Read your clients' body language to identify hot prospects in the first 5 minutes of conversation
8. Become a Certified Micro Expressions Practitioner™
9. Learn our powerful BLINK Conversation Technique
10. Complete follow-up program over 3 months and 1 year's access to METV
11. NEW: Discover how we predict the US presidential elections using automated emotion recognition
Do you want to become a Certified Body Language Trainer?
>> Click here for the Train-The-Trainers Program in Toronto

Trainers:
Your trainers are Top Experts:

Patryk Wezowski and Kasia Wezowski – Founders of the Center for Body Language, the World's #1 Body Language Training for Business: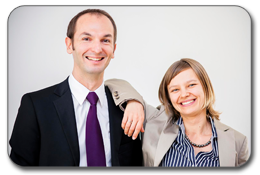 Founders of the #1 Body Language Training for Business
Best Selling Authors of "The Micro Expressions Book for Business" and 2 other books
Celebrity analysis throughout international media (CBS, Fox, Forbes,…)
Creators of the world's first and only Micro Expressions Training with Videos
Founders of the first International Certification standard for Body Language and Micro Expressions Training for Practitioners, Coaches and Trainers
Local Representatives in over 15 countries
Executive Producers of the Award Winning Documentary "Destressed"
International Speakers (speaking at Harvard University, TEDx, Top Conferences…)
Thought Leaders and Developers of a unique Body Language methodology tailored for business people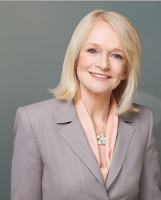 Diane Craig
Diane Craig is the corporate world's choice for Executive Presence Training and is acclaimed for her Executive Presence Training System. While providing customized training aligned with organizational goals, Diane's System, recognized as "the gold standard for corporate training," facilitates employee advancement at every stage of corporate life. Its focus is to ensure key employees and leaders – from new recruits to C-suite executives – achieve their optimum potential.
| | |
| --- | --- |
| Watch this video to see us in action: | Watch this video about our METV program: |
| | |
| --- | --- |
| Our presentation at Harvard University: | One of our interviews on CBS TV: |
References:
"Since your training, Bart has joined the TOP 3 Sales Representatives for QuestBack worldwide!"
– Feedback received from Paul Verbruggen, Managing Partner at QuestBack
We have given Body Language training for companies like:
What do participants say?



Practical details
for this 1-day Micro Expressions Practitioner Certification training:
Date of this training: Saturday 8 November 2014
Hours: 8.30 am to 5.30 pm live training (+ 12 hours of additional online training & exercises)
Location: Toronto – location to be confirmed
Registration fee:
Normal Fee: $999 CAD Early Bird Registration Fee (until 15 July 2014): Only $549 CAD

Do you want to become a Certified Body Language Trainer?
>> Click here for the Train-The-Trainers Program in Toronto
Participant's fee includes:
– Lunch and Coffee Breaks
– Course materials
– Access to 12 hours of complimentary online training
– 1 year access to the Micro Expressions Training Videos (METV) Program license to exercise facial expressions
– 3 months subscription to Body Language Dashboard exercises
– Certification exam
Payment:Your registration is complete from the moment we receive payment: VISA/MasterCard/Paypal/BankTransfer/Cheque. You will receive all payment details when you register with the form below.
Register here:
If you have questions, contact us on [email protected]