Hong Kong Body Language Trainer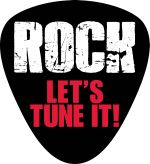 Micro Expressions & Body Language Trainer Training
Train The Trainers (TTT) Program
By the World's Leading Body Language Experts for Business
In Hong Kong 6-7 December 2014 + 12h of Online Training + All Trainer Materials
Patryk Wezowski & Kasia Wezowski
Founders of the Center for Body Language (The Worlds #1 Body Language Training for Business) & Creators of the only Micro Expressions Training with Videos

Be personally trained in Hong Kong by Kasia & Patryk:
| | |
| --- | --- |
| Featured on: | Sample Client List: |
Advantages of this unique Training:
In this 2-day TTT you will…
learn all the necessary training techniques and exercises to generate interest during the whole training you give
be personally coached by the World`s leading Body Language Experts
get access to our material, examples, photos, offer templates with our explanation how to make the best benefit from it
GOAL of this Training
To acquire the necessary knowledge to conduct any business training in the field of Micro Expressions for CEO's, directors, managers, sales people, HR and any professional group willing to learn non-verbal communication and to be able to combine practical exercises with the theory that answers the expectations and needs of the target group.

Notes:
As a Certified Trainer you can earn your whole training fee already back with just one 1-day corporate training
To be able to follow this Trainer module, you have to have completed first a Micro Expressions Practitioner™ Certification.
We developed our own methodology in Body Language and Micro Expressions, based upon 50 years of scientific research, and we use our own expertise, photos and micro-expression training tools.
What are the benefits of the Trainer Certification?
You will become a Certified Trainer, and the main representative in your area to train private and corporate clients how to recognize Micro Expressions in their daily life and work
You can add cutting edge technology in facial recognition to your training toolkit
For example: You can train sales professionals in companies how to make better deals by spotting Micro Expressions on their clients faces. Or you can train HR professionals how to interpret the facial expressions of their candidates.
You can train persons involved in Sales, HR, Management, law enforcement, health services,… to improve their emotional intelligence skills
You can integrate Micro Expressions science in your current training offers to complement what you already do
We are dedicated to promote you as a Certified Micro Expressions Trainer™ in your area: You will receive support from us to attract more clients, thanks to our marketing support for trainers
You can use our references
Potential clients can contact you directly through your personal page on our website
We will record a video of you giving a training (or webinar) and broadcast parts of it on Youtube and Google so potential clients can find you easily. For experienced Trainers that work longer with us, we can make a tailored version of METV with your face showing Micro Expressions on the videos.
You receive ready-to-use materials, photos, presentations and manuals to use for your training sessions
You will become a Certified Trainer in the only Micro Expressions program with videos in the world
References:
"Since your training, Bart has joined the TOP 3 Sales Representatives for QuestBack worldwide!"
– Feedback received from Paul Verbruggen, Managing Partner at QuestBack
A few companies we worked for:
What do participants say?
"The training by Patryk and Kasia answered all out expectations. The training was very funny, pragmatic and immediately applicable for our HR activities. This will help us to detect Micro-Expressions on the faces of our clients and candidates. The course material was very professional and complete."
by Guissou Nabavi – Training & Development Manager at Mercuri Urval Belgium
"We found it amazing! We got only entusiatic reactions like 'Congratulations for authenticity' or 'Very useful, there are no words for it'"
by Elly de Heus – Manager at IBO Business Management School Netherlands
"The presentation was perfectly tailored for our group (200 participants) and the participants loved it"
– Tom Broekmans – National coordinator at UNIZO Belgium
Trainers:

Patryk Wezowski and Kasia Wezowski – Founders of the Center for Body Language, the World's #1 Body Language Training for Business: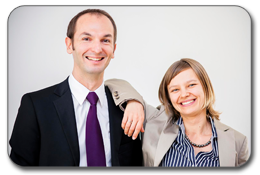 Founders of the #1 Body Language Training for Business
Best Selling Authors of "The Micro Expressions Book for Business" and 2 other books
Celebrity analysis throughout international media (CBS, Fox, Forbes,…)
Creators of the world's first and only Micro Expressions Training with Videos
Founders of the first International Certification standard for Body Language and Micro Expressions Training for Practitioners, Coaches and Trainers
Local Representatives in over 15 countries
Executive Producers of the Award Winning Documentary "Destressed"
International Speakers (speaking at Harvard University, TEDx, Top Conferences…)
Thought Leaders and Developers of a unique Body Language methodology tailored for business people
| | |
| --- | --- |
| Watch this video to see us in action: | Watch this video about our METV program: |
| | |
| --- | --- |
| Our presentation at Harvard University: | One of our interviews on CBS TV: |
Practical details:
Training fee for Practitioner (1-day): HK$5,500
Training fee for Practitioner + Trainer (3-day in total): HK$13,000
Date for Practitioner: 5 December 2014 (Friday)
Date for Trainer: 6-7 December 2014 (Saturday and Sunday)
Time: 9:30 am to 5:30 pm
Venue: The Collab, 24/F [email protected] Chai, 303 Hennessy Road, Wan Chai, Hong Kong
Email: [email protected] or [email protected]
Telephone: +852-6017-6397 (Mills Wong) or +852-9644-0307 (Frankie Tsang)