Urau Lino
Urau Lino is a Micro Expressions Trainer for the Center For Body Language within the United States California area. Coming from a strict background grounded in (ABA) Applied Behavior Analysis Urau has had innumerable opportunities to both study and modify human behavior as well as identify its driving functions. Also with an extensive background in Behavioral Crisis Management he knows how to respond effectively and efficiently when it matters most.
Known as Lino to former colleagues, he first took interest in nonverbal cues when he first started his career in Applied Behavior Analysis. When learning how to truly observe, identify, and label behaviors he noticed that so many other micro behaviors were labeled as insignificant or unimportant. That was the catalyst that spurred his interest in Micro Expressions followed by Body Language. Holding 9 Certificates Of Expertise from various organizations that provide training on Micro Expressions and F.A.C.S. trained by Dr. Erika Rosenberg herself (Leading scientific researcher, world renowned expert in facial expressions of emotion, and & Scientific Consultant on the TV drama Lie to Me on Fox) Lino went onto earn the esteemed Facial Action Coding System Certification. Lino has spent nearly 8 years in the field of Applied Behavior Analysis, and nearly 6 years as a Professional Crisis Management Instructor, read his thoughts below.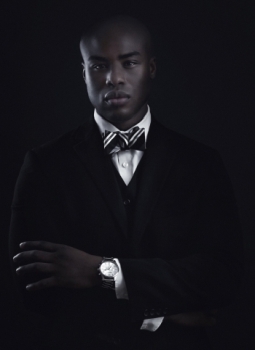 "Ever since I was introduced to the world of ABA & Crisis Management by Dr. Liyu Chen and Parrish Taylor. I have been passionate in my commitment to three things: Searching for the true potential in all of my cases, developing and implementing the best behavior programing, all the while continuing to maintain an objective viewpoint. I have dedicated my career to each of these pursuits. Also as a Professional Crisis Management Instructor I was constantly taking the lead during a behavior crisis orchestrating who goes where and who does what. Always training my team to be competent, comfortable, and confident in their execution. The way I was taught, "To train for war, pray for peace." My knowledge of Facial & Micro Expressions has helped me tremendously to establish rapport with clients as well as: prevent crisis, de-escalate crisis, intervene, and deal with the aftermath of a crisis.
From children as young as a year old, to psychiatric patients, high school students, sex offenders, individuals on the autism spectrum and many more. Over the years Lino has worked with the entire population within the world of behavior, and has specifically applied his knowledge of micro expressions to keep both his teams and clients safe. How you may ask? By reading his clients non verbal cues and correlating them to known target behaviors or precursor behaviors.
Lino has chosen to represent the Center For Body Language. Why? Their flagship product of MeTv, is truly cutting edge! Now as a Micro Expression Trainer he is finally ready to blend the worlds of Nonverbal Communication and Applied Behavior Analysis together. Lino puts emphasis that his practitioners take the time to learn and thoroughly understand the contextual factors influencing micro expression and their meaning. As well as learning how to react appropriately to what is being observed. As a seasoned trainer in his prime, excellent public speaker, and with insights into human behavior few possess. Urau Lino eagerly extends a warm invitation to you, as you embark on your journey into the fascinating world of Micro Expressions and Body Language. Enroll in one of his courses below!
Training Courses Offered
The Complete Micro Expressions Curriculum
Micro Expressions The Science
Deception & Micro Expressions
A Guide For Effective Conversations
(Coming Soon) Be In the Know From Head To Toe
(Coming Soon) Body Language Basics

"Perception is reality until, reality is proven. Now learn how to prove it."
-URAU LINO