Sami Sallinen
Sami Sallinen is a body language expert. A long business experience and over 20 years of expertise in crime and fraud investigation have given him convincing practical skills in interpreting body language and utilizing it in business interviews, negotiations and social interaction.
Sami has been interested in body language since his studies at the police academy at the end of the 80's. Over the years he has studied the subject extensively through both public and civilian studies. He achieved extensive practical experience in interpreting body language during his fifteen-year long career as a criminal investigator at the Helsinki Police Department Narcotic division and homicide department, The Finnish Security Police and international criminal investigations in Europe. During his business career, Sami has been able to take advantage of body language skills in sales, recruitment and various negotiations.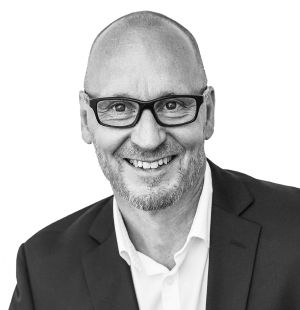 His interest in the wonders of the human body is also reflected in Sam's leisure time activities. He is a successful martial arts athlete, trainer and certified personal trainer.
Sami is an experienced coach and speaker. His knowledgeable and entertaining coaching style always leaves a pleasant memory trace and his versatile real-life stories of utilizing body language interpretation in different challenges in working life gives depth to his lectures and coaching sessions.
Founder of Finnish company Kehokoodi
Micro Expression Trainer
Partner for Center for Body Language in Finland
Professional Master of Security (Aalto University)
Personal Trainer
NLPT 1 (NLP studies)
_____________________________________________________________________________
Sami Sallinen
Sami Sallinen on kehonkielen huippuasiantuntija. Pitkä yritysmaailman kokemus ja yli 20 vuoden ammattitaito rikos- ja väärinkäytöstutkinnasta on antanut hänelle vakuuttavan käytännön osaamisen kehonkielen tulkinnasta ja sen hyödyntämisestä työelämän haastatteluissa, neuvotteluissa ja kaikissa sosiaalisessa kanssakäymisessä.
Kipinän kehonkielen tutkimiseen Sami sai jo poliisikoulussa 80-luvun lopussa ja vuosien varrella hän on opiskellut aihetta niin viranomais- kuin siviiliopinnoissaan. Käytännön tuloksia kehonkielen tulkinnalla hän saavutti työskennellessään toistakymmentä vuotta rikostutkijana Helsingin poliisilaitoksen huumerikosyksikössä ja murharyhmässä, Suojelupoliisissa sekä kansainvälisissä rikostutkintatehtävissä Euroopassa. Siirryttyään yritysmaailman palvelukseen Sami on päässyt hyödyntämään kehonkielen osaamistaan myynnin, rekrytoinnin ja erilaisten neuvottelujen parissa.
Mielenkiinto ihmiskehon ihmeellisyyksiin ja mahdollisuuksiin näkyy myös Samin vapaa-ajanharrastuksissa. Hän on menestynyt kamppailulajiurheilija, valmentaja ja koulutettu personal trainer.
Sami on kokenut valmentaja ja puhuja. Hänen asiantunteva mutta viihdyttävä valmennustyylinsä jättää aina miellyttävän muistijäljen ja vaikuttavat tosielämän tarinat kehonkielen tulkinnan hyödyntämisestä erilaisissa työelämän haasteissa antavat syvyyttä valmennuksiin.
Sami Sallinen on
Founder of Finnish company Kehokoodi
Micro Expression Trainer
Partner for Center for Body Language in Finland
Professional Master of Security (Aalto University)
Personal Trainer
NLPT 1 (NLP studies)