Muhammad Ali
I am Muhammad Ali, a Licensed NLP Trainer (NLP™-Neuro Linguistics Programming) from Society of NLP™ (USA), Body Language MASTER TRAINER from Center of Body Language Belgium, Jose Silva's UltraMind Training and ESP Course Instructor, Certified Practitioner of Hypnosis, a motivational speaker, sales and corporate TRAINER, Retail Consultant, CAREER COACH, SPORTS MIND Architect, HUMAN ENGINEER and a Bars Access Consciousness® Practitioner.
I started my career as a mechanical engineer in the Oil & Gas giants like Schulmberger and Shell. Almost after 10 years started my own business. From consulting, to real estate and now running a successful retail and distribution business in the Middle East. My endeavors to grow took me into SPORTS world, after doing my Level 1 from ICC, I went on to do Level 2 Coaching course from PCB. Sports had always been a passion for me so I started my own cricket grounds in UAE along with my cricket academy.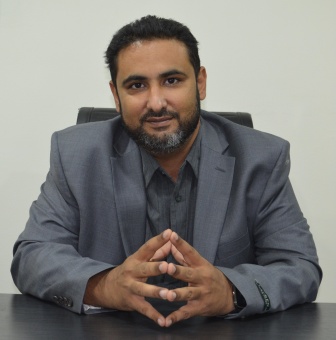 To fulfil my passion of philanthropy I started helping people in finding jobs in the ME and for the past 16 years have been very successful in this. Currently doing it more effectively via social media www.facebook.com/groups/jobshares. Author of a small booklet Job Seekers Handbook and currently writing a book called Talking CVs. My other philanthropist activities include fund raising campaign for Pakistan's Earth Quake relief, Bam, raising money for poor students' education and other community welfare projects are a source of satisfaction and people interaction
With a passion and sports background when I entered the field of mind sciences I found that there is more than a huge gap. So I now specialize and offer my services to SPORTSMEN and make them realize how they can use their full potential both physically and mentally by just doing some adjustments in their brains and minds.
I am also a huge advocator of ENTREPRENEURSHIP and give my best to motivate and guide youth and aspiring entrepreneurs on how to quit jobs and BECOME AND ENTREPRENEUR.
I have been trained by the man behind NLP himself co-founder of NLP Dr. Richard Bandler and the best in the fields John LaVelle (President of the Socity of NLP), Kamran Sultan (A NLP Master trainer, Silva Country Supervisor, a Certified Instructor of Hypnosis and a Certified Clinical Hypnotherapist and certified Specialist Practitioner of Neuro Hypnotic Repatterning (NHR) trained and recommended by Dr.Richard Bandler (Co-founder of NLP™), Anthony Robbins, John LaValle, Joseph Riggio, Paul McKenna, Julie Silverthorn, Russell Potts, Jo Cooper, Peter Seal, Alex G. Silva and several others.)
In Body Language, reading Micro-Expressions and Lie Detection I have been trained by the source and founders themselves Patryk and Kasia Wezoski from the Center of Body Language of Belgium.
I have enjoyed my on-stage performances in various community, college and university plays however when I started writing my first drama serial, that is when I realized how multi-talents can help you in various fields of life.
I have been bankrupt 3 times in my career and the last bankruptcy was only about 8 million USD. Yes, you read it correct however, as I was not born with this money and will never die with money so these downfalls have always risen me to better heights than before. I have always believed that if I am healthy I can always make the same money again and again. I have learned to thank The Almighty and move forward. This is what I learned my way and now I teach so life can become easy for others and they don't have to learn it the hard way. I PREACH AND PRACTICE to one and all including myself that FOCUS on GOOD and you will GET BEST.
Clients range from individuals for one to one sessions to corporates to sports personalities. To name a few:
Pakistan Women Cricket Team
University of Engineering & Technology, Lahore – Pakistan
Pakistan Disabled Cricket Team
Pakistani Test Cricketer No 200 Mr Umer Amin
Rawalpindi Region Cricket Association Under 19 team – Pakistan
Bajwa Cricket Academy – Rawalpindi – Pakistan
Maryam Memorial Hospital – Rawalpindi – Pakistan
Herbal Essentials – Brand trainer and consultant
Ajman Cricket Council Under 16 and under 19 teams
Right General Trading LLC Dubai – UAE (A retail Setup)
Sienna – Dubai – UAE (A ladies' accessories brand)
Tagit Global LLC – Dubai – UAE (World's leader in RFID)
Injaz UAE – A member of JA Worldwide
Noor-al-Hikmah Technologies (Du channel partner) – Dubai – UAE
Appearance in PTV World and Star Asia News, FM 100 Lahore
Various community sessions
Various individual sessions covering issues like stammering, low self-esteem, low self confidence
Worked with clients having various phobias
Conducted many Silva Ultramind trainings in UAE and Pakistan
Few Trainings on Offer:
Body Talks – Power Body Language
Micro-Expressions Training
Lie Detection via Body Language and Micro Expressions
Communicative Selling
Team building
Self-realization
Do to others only what you want others to do to you
Motivate ME
Silva UltraMind ESP System
Rapport Building
How to deal with Angry Customers (Customer Services)
Times are bad – What to do?
Goal Setting
Issue – Problem and Try
Customer Service Workshop
Goal Setting and Getting Things Done
Handling a Challenging Customer
Increasing Self Awareness
Time Management Workshop
Prospecting and Lead Generation Workshop
Public Speaking Workshop
Stress Management
Work-Life Balance Workshop
Job Search Skills Workshop
Interpersonal Skills Workshop
Motivating Your Sales Team
Negotiation Skills
Personal Branding Workshop
Overcoming Sales Objections
MOST IMPORTANT "YOUR OWN CUSTOM TRAINING": I prefer to know what you or your organization wants, what are the core issues of your team and individuals and I will love to cater a training for your team or individual players. This is more fun.
Few examples of sessions:
Stress Management – Public training
How to overcome Exams Stress
Communicative Selling
CV writing and International market job hunt
Boost your confidence
Public Speaking and enhance your charisma
Have an amazing memory
From I can't to YES I CAN
Change
Fast Phobia Cure
Negotiation skills
Power Body Language