Juan Carlos Garcia Villalaz
Experto & Trainer Certificado en diversas metodologías y contenidos de: Forum Corporation, DOOR Training International, Partners In Leadership, Center for Body Language. Director de Professional Development Centers Inc. Representante en Panamá del "Center for Body Language". Es conferencista Internacional y certifica a las personas que logren desarrollar la habilidad de detección de Micro-Expresiones Faciales mediante el Programa METV. Realiza capacitaciones y talleres personalizados a personas y equipos de las empresas que deseen tener mejores resultados comerciales y comunicadores logrando formar líderes y ejecutivos en general. Ha hecho acompañamientos en procesos de transformación cultural y mejora gerencial.
Juan Carlos ha tenido diversas apariciones en diversos medios de comunicación y ha disertado acerca de la comunicación no verbal, temas empresariales, comerciales y estratégicos.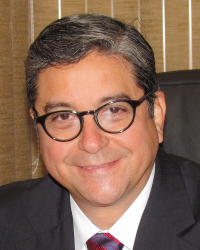 Estudió Ingeniería Mecánica, tiene un "Master of Business Administration" – MBA del Georgia Institute of Technology de Atlanta, Georgia, EU. Tiene más de 20 años de experiencia Gerencial y Directiva en logro de resultados en empresas locales e internacionales en áreas comerciales, desarrollo de negocios y planificación estratégica y negociaciones, entre otros; experiencia que le permitió descubrir la importancia de la comunicación no verbal en los negocios.
Areas de Pericia:
Comunicación NO Verbal / Micro-Expresiones / Body Language Training
Habilidades de Negociación
Desarrollo y Ejecución de planes de negocios, CEO – Advisory
Storytelling
Consultoría Comercial (Ventas y Mercadeo), Consultoría y Capacitación Gerencial
Accountability Training" / Manejo del Cambio & Transformación Cultural