Hanna Schönström-Lund
Hanna is a certified Micro Expressions trainer and a partner for Center for Body Language in Denmark.
She specializes in leadership development, recruitment and presentation skills and conducts workshops for larger groups as well as individual coaching.
Hanna's courses in Leadership Development combines Emotional Intelligence, Body Language and Micro Expression to help leaders establish better relationships and lead more authentically.
She has worked with recruitment for 10 + years and combines this experience with Micro Expressions & Body Language when training company recruiters in conducting interviews with candidates.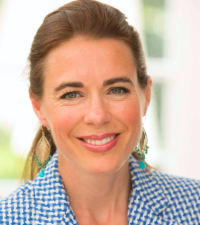 The participants in Hanna's workshops and training sessions invariably stress how her personal energy and optimism creates a positive environment and inspires them to learn.
Founder of the company "Inspired Development"
Micro Expressions & Body Language Trainer
Partner for Center for Body Language in Denmark
Leadership & Personal Development Coach
Certified in SHL personality test and People Systems personality and logical test
Certified DISC & Belbin and practitioner in Coaching for Performance tool
Cand. Merc. Human Resource Management, Copenhagen Business School
Carlson School of Management, University of Minnesota
Feedback about Hanna:
"Not only are her training sessions inspiring, very well structured and balanced but as a person, Hanna is wonderful! Her high energy and positive approach make everyone feel comfortable and help creating a very cooperative and engaging environment". – Annalisa Nodari, Quality & Compliance Team Lead – EU operations at Trustpilot