Dana Ketels
Dana is a certified coach and international trainer in body language and micro expressions. She is Leading Partner of the Center for Body Language.
As a frequently booked international keynote speaker and business owner of 'Inspire to', she focuses on development of human potential through knowledge of Emotional Intelligence and effective communication skills.
Dana is the number one media guest in Belgium for body language. She appears on news, radio and TV shows – dissecting the body language of politicians, celebrities and everyday people.
At the age of 25, she started her own corporate event agency Event Mosaic in Belgium together with her partner Steve Roose. They share a passion for travel and knowledge of foreign cultures. Recently, they took 15 months off to sail the world with their family. In her 13 years as managing partner at Event Mosaic, she managed a team of employees, large groups of freelancers and worked for more than 3500 happy customers.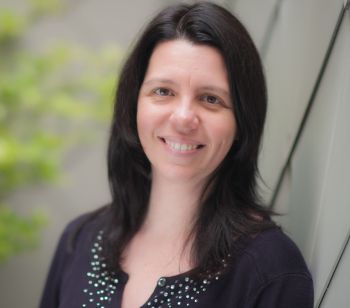 Her initial interest in body language grew out of curiosity and the urge to understand human interactions. After her first body language course she started to implement the knowledge into her business and negotiations with excellent results. Later she trained and coached her business partners and staff to gain even more advantage in their business and private lives.
Dana believes learning is a never ending process and expresses that by continuously showing interest in other aspects of personal development.
Further to her body language training she has developed skills in the following areas, which is testament to her professional enthusiasm:
Certified Executive Team Coach
Life Coach
Career Coach
NLP Master
Master in Non Verbal Strategic Analysis
With further Certification in:
Effective Communication
Emotional Intelligence
MBTI
DISC
NBI * BrainTalent model
Non-Violent Communication.
The most common feedback she receives from her seminars and workshops are: empathic, enthusiastic, engaged, charismatic, interactive, clear content with practical tips and tricks.
Dana provides training, keynotes and coaching in Belgium, the Netherlands and the rest of the world.
Dana reads the body language of Trump and Hillary Clinton on National Belgian Television: