Anneli Hermanstad
Partner for Center for Body Language in Sweden and Norway
Trainer in Micro Expressions for Center for Body Language
ICC- Coach Trainer for Norway ( International Coaching Community)
NLP- Master from Nordic Institute of MTNLP (ICNLP International Community of NLP)
Mental Training from Scandinavian International University – SIU
Hypnoscoach from Scandinavian International University – SIU
She is the founder and owner of the Norwegian company Meta-Partner, founded in 2004. Meta-partner is specialized in Human Development that works with individuals, teams and companies.
Anneli is an trainer with 20 years experience from leadership and trainings, whose leadership style has always been characterized by believing in that every human has the possibility to develope. She believes that everybody is significant and can make a difference.
She loves working with people and to see them grow, beyond what they and their company thought was possible. In her opinion, in order to make a company grow, we have to make the people grow.
One of her professional strengths is her way of balance between being supportive and challenging her clients towards their goals.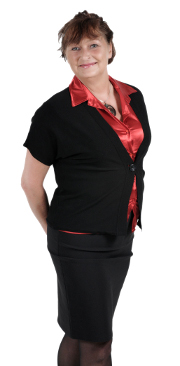 FEEDBACK about Anneli
Committed, enthusiastic and genuin.
Michael Schollert – Consultant/Project Manager
Academically talented, inspiring and energetic.
Stig Lunde- Manager Torpa
Inspiring, professionally comepetent. She has helped me to see new perspectiv
Hedda Jacobsen- Self- employed
Her skills and knowledge in peoples behavior, and caring personality, makes the teaching fun, uplighting and very useful in life, for work and for personal development.
Anne Karin Henning- Team Coach
She har great qualities and perfom excellent work. A perfect Trainer.
Lise M. Jentofsen – Nurse
Dare to be personal, convey models and knowledge in a clear and understandable manner.
Synnøve Hammer- manager
Inspiring, confident, professional
Magne Ytterlid Senior Advisor HR
Inspiring, clever, flexible
Knut Olav R. Gunnerud – Physiotherapist