Webinar UK Business Recruiters

Institute of Recruiters invites you to a private Webinar on
Body Language in Business Conversations
with Patryk Wezowski & Kasia Wezowski
Founders of the Center for Body Language, the Worlds #1 Body Language Training for Business
Hosted by Robin Hills, IOR Accredited Trainer
on 3rd September at 12pm UK
For Executives, Recruiters, Speakers, Sales Professionals, Business Owners and Leaders
Watch this video with a preview of this webinar:

In this exciting Webinar of 1 hour you'll discover:

How to see true emotions of others just by looking at their faces
How to identify difficult people before they even say a word
How to react when you see somebody avoids speaking the truth
How to use Body Language to make a stronger Personal Impact in negotiations and job interviews
How to read Body Language to make a better decision on whether a collaboration is a good fit

Patryk Wezowski and Kasia Wezowski – Founders of the Center for Body Language, the World's #1 Body Language Training for Business: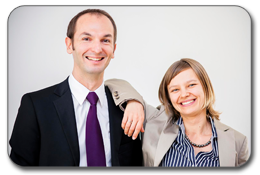 Founders of the #1 Body Language Training for Business
Best Selling Authors of "The Micro Expressions Book for Business" and 2 other books
Celebrity analysis throughout international media (CBS, Fox, Forbes,…)
Creators of the world's first and only Micro Expressions Training with Videos
Founders of the first International Certification standard for Body Language and Micro Expressions Training for Practitioners, Coaches and Trainers
Local Representatives in over 15 countries
Executive Producers of the Award Winning Documentary "Destressed"
International Speakers (speaking at Harvard University, TEDx, Top Conferences…)
Thought Leaders and Developers of a unique Body Language methodology tailored for business people
Robin Hills (Trainer & Consultant)



Robin is based in the UK in the Greater Manchester area running his own successful consultancy specialising in people development. With over 30 years' successful commercial and leadership experience, he has worked in a variety of sales and marketing management roles with a wide variety of companies from small start-ups to large multinationals. These include the NHS, major pharmaceutical companies, biotechnology companies, universities, charities, finance and recruitment organisations.
Robin has the British Psychological Society Test User Occupational Ability (Level A) and Occupational Personality (Level B) certificates in psychometric testing. He is qualified to use trait-based assessments (NEO and Trait Emotional Intelligence Questionnaire), type-based assessments (Myers Briggs Type Indicator Practitioner (Step I and II)) and behavioural-based assessments (Advanced DISC). He uses all these with pragmatic business-focused applications. His special interest lies in emotional intelligence and, in particular, linking together the outputs from assessments to give real practical relevance to improve effectiveness and productivity.