Webinar Presentation Body Language
5 Ways to make a Huge Personal Impact in Business Presentations
NEW DATE: Thursday, May 30 at 1pm PST (Los Angeles) / 4pm EST (New York)
with Patryk Wezowski & Kasia Wezowski
Founders of the Center for Body Language, the Worlds #1 Body Language Training for Business
& Norma Hollis
America's Leading Authentic Voice Doctor
For Executives, Entrepreneurs, Speakers, Sales Professionals, Business Owners and Leaders
Apply to be one of the 3 volunteers to receive LIVE MENTORING on their Presentation Skills
In this exciting Webinar of 1 hour,
you'll discover:

How to make an amazing impact on your clients using Top Power Positions
Live Mentoring on the spot of 3 webinar participants on how to improve their presentation skills
How to see true emotions of others just by looking at their faces so you can read any situation accurately
How to adjust your words to non-verbal reactions for more Personal Connection and getting what you want
Ways to use Body Language to make a Powerful Impression on others in person or on video.
How to read Body Language to make a better decision on whether a collaboration is a good fit
| | | |
| --- | --- | --- |
| Watch here an overview of what we do: | | Watch here a preview of this webinar: |
BONUS: Do you want LIVE Feedback on your Presentation Skills?
We will analyze the Body Language of 3 volunteers during the webinar and advise how they could improve to become a more Influential Speaker, Leader, or TV Guest (This will also help you on your website or YouTube Videos).

 If you want to be one of the volunteers, send us your SkypeID after receiving our registration email, so we can call you with video.
Speakers on this Webinar:

Patryk Wezowski and Kasia Wezowski – Founders of the Center for Body Language, the World's #1 Body Language Training for Business: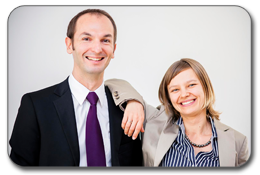 Founders of the #1 Body Language Training for Business
Best Selling Authors of "The Micro Expressions Book for Business" and 2 other books
Celebrity analysis throughout international media (CBS, Fox, Forbes,…)
Creators of the world's first and only Micro Expressions Training with Videos
Founders of the first International Certification standard for Body Language and Micro Expressions Training for Practitioners, Coaches and Trainers
Local Representatives in over 15 countries
Executive Producers of the Award Winning Documentary "Destressed"
International Speakers (speaking at Harvard University, TEDx, Top Conferences…)
Thought Leaders and Developers of a unique Body Language methodology tailored for business people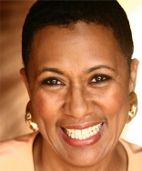 Webinar Host:
Norma T. Hollis – America's Leading Authentic Voice Doctor Coaching, Speaking, Program Development Author of Ten Steps to Authenticity and The Process to Become a Professional Speaker
America's Leading Authentic Voice Doctor®
Creator of the Authentic Voice System, Authenticity Grid and Authenticity Assessment
Trains, certifies and develops coaches, speakers and trainers
Thought leader and authority on living with authenticity