Webinar Body Language Interview
You're invited to a private Webinar on
5 Ways to Make a Huge Impact on TV, Video & or Any Type of Interview
June 11 at 11am PST (Los Angeles) / 2pm EST (New York)
with Patryk Wezowski & Kasia Wezowski
Founders of the Center for Body Language, the Worlds #1 Body Language Training for Business
& Susan Harrow
Media Coach & Marketing Strategist
For Executives, Entrepreneurs, Speakers, Sales Professionals, Business Owners and Leaders
Apply to be one of the 3 volunteers to receive LIVE MENTORING on their Presentation Skills
In this exciting Webinar of 1 hour,
you'll discover:

How to make an amazing impact during any kind of interview using Top Power Positions
Live Mentoring on the spot of 3 webinar participants on how to improve their presentation skills
How to see true emotions of others just by looking at their faces so you can read any situation accurately
How to adjust your words to non-verbal reactions for more Personal Connection and getting what you want
Ways to use Body Language to make a Powerful Impression on others in person or on video.
How to read Body Language to make a better decision on whether a collaboration is a good fit
| | | |
| --- | --- | --- |
| Watch here an overview of what we do: | | Watch here a preview of this webinar: |
BONUS: Do you want LIVE Feedback on your Presentation Skills?
We will analyze the Body Language of 3 volunteers during the webinar and give them advice what they could improve to become more Influential Speakers and Leaders, or TV Guests (This will also help you on your website or YouTube Videos).

 If you want to be one of the volunteers, mention your SkypeID in the registration form, so we can call you with video.
Speakers on this Webinar:

Patryk Wezowski and Kasia Wezowski – Founders of the Center for Body Language, the World's #1 Body Language Training for Business: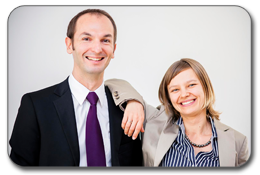 Founders of the #1 Body Language Training for Business
Best Selling Authors of "The Micro Expressions Book for Business" and 2 other books
Celebrity analysis throughout international media (CBS, Fox, Forbes,…)
Creators of the world's first and only Micro Expressions Training with Videos
Founders of the first International Certification standard for Body Language and Micro Expressions Training for Practitioners, Coaches and Trainers
Local Representatives in over 15 countries
Executive Producers of the Award Winning Documentary "Destressed"
International Speakers (speaking at Harvard University, TEDx, Top Conferences…)
Thought Leaders and Developers of a unique Body Language methodology tailored for business people
Webinar Host:
Susan Harrow – Media Coach & Marketing Strategist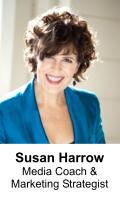 For the past 21 years, Susan Harrow has run Harrow Communications, a media coaching and marketing firm in Northern California whose clients range from CEOs to soccer moms, reality TV stars to rock star wives.

Susan specializes in presentation and media coaching, and creating marketing strategies for Fortune 500 CEOs, Internet millionaires, world renowned speakers, best-selling authors and successful entrepreneurs whose work has passion and heart.

Her criteria for working with clients is that they are either socially conscious, irascibly contentious, or incredibly fun.

She has also worked with award-winning documentary film producers, leaders in banning racism, maverick publishers and people in unusual occupations such as The Ganja Guru, a Jesuit priest, an actor in the movie "The Secret", and an Ayurvedic chef.