More details about the content of this 1 hour Webinar:
Click. It makes marriages, forms friendships, bonds brothers, seals deals, wins elections, sells sneakers. It gets you the job, gets you promoted, gets you a date, even gets you out of the dog house. It keeps options on the table and opens doors for you. It is needed for leaders to lead, and teams to succeed. You can learn to make the click happen. Understanding people is the key. In this age of cascading connectivity, skill with people can increase the scope, quality and positive results of your connections and relationships. HOW TO CLICK WITH PEOPLE is a thoroughly enjoyable tour through the art and science of why and how we resonate with each others. The delivery is fun, fast paced, and the material fundamentally important for anyone interested in winning hearts, hands and minds for a positive purpose. Join Dr. Kirschner, Patryk and Kasia Wezowski as they reveal the secrets to connecting, relating, and communicating successfully with just about anyone, using Body Language and Facial Expressions.

Watch a preview about the advantages of reading facial expressions here:

If you are not free on 18 April,
sign in anyway and you will receive the recording afterwards.


How good are you at spotting Micro Expressions?

Dr. RICK KIRSCHNER – Motivational Speaker and Author of "How to click with people"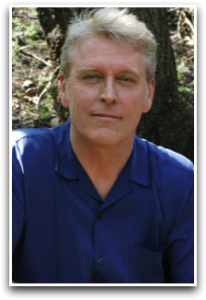 As a motivational speaker and communication skills trainer, Dr. Kirschner delivers artful programs on Business, Relationships and Life that are ideal for your event. In venues ranging from conference halls to boardrooms to grand theaters, with groups as large as 6000 attendees or as small as 4 executives in an off the beaten track locale, he helps his audience find the personal motivation and learn the needed skills to do the important work today for creating a better tomorrow.
Clients include the world's best known organizations, such as Heineken, Kraft, NASA, Progressive Insurance, Providence Healthcare, National Association for Neonatal Nurses, Starbucks and Texas Instruments. He's been interviewed on hundreds of radio and television programs, including CNBC, FOX and CBC. His ideas are found in newspapers and magazines including USA Today, London Times, The Wall Street Journal and Executive Excellence.
PATRYK WEZOWSKI – the Body Language Expert of Belgium, Founder of Center for Body Language

Patryk inspires business leaders to create new ways of increasing revenue. Companies ask him for consultancy and strategic advice on vision and mission. As a multidisciplinary catalyst, he excels in inspiring Managers to create higher ROI by innovation and change of perception. He is also known as the Body Language Expert of Belgium, the founder of the Center for Body Language and creator of the Release Coaching method. Two weeks before the Belgian elections, newspapers published his prediction of the results, based on the non-verbal communication of the politicians. His prediction proved to be 85% accurate.
As an Executive Coach, Patryk has studied what makes successful people different. He knows what motivates them, what drives them and how they create wealth for themselves and others.
He is the creator – together with his wife Kasia – of the Micro Expressions Training Videos, the Release Coaching Method and Founder of Center for Body Language.


KASIA WEZOWSKI – Body Language Transformation Expert, Founder of Center for Body Language

Kasia specializes in creating business strategies and facilitating change. As the Body Language Transformation Expert and unique Business Coach with 10 years experience, accredited by the ICC, she excels in corporate mediations, conflict management and executive coaching. Kasia has completed 3 university Master degrees at the same time: Psychology, Sociology and Law. She is passionate about organizational dynamics, radical effectiveness and human behavior. She believes that successful people normally do what the others do only sometimes.
Kasia inspires business leaders to create new ways of increasing revenue, by unifying Business and Personal Transformation. She puts this in practice by Corporate Trainings, Business Coaching and Mediation. She has worked for large companies such as Generali, Compensa, IBM, and also conducts personal development workshops.
She is the creator, together with Patryk, of the Micro Expressions Training Videos, the Release Coaching Method and Founder of Center for Body Language.