Micro Expressions Trainer™ – Dr. Shana Compton
Shana Compton
Dr. Shana Compton teaches you the ways in which your body communicates with the world around you. She will help you to "read" your customers, your family, your students, your associates, and everyone you meet. She explains the sixth sense or "intuition" we all have, and why we get that "gut" feeling about someone or something. You will be shocked to find out the information your body is giving away, and amazed at what you can discover about other people after learning how to read and utilize body language. You will be able to spot the right clues and use this secret language to read someone's mind.
Dr. Compton became interested in the study of body language after suffering an illness and finding it hard to communicate with other people. She learned to decode facial expressions and gestures to decipher what everyone around her was saying. After her recovery, she decided to delve deeper into the study of nonverbal communication, so she could use it in her classroom and later in her position as a corporate trainer. She is a certified Body Language Trainer and Micro-expressions Practitioner by the Center for Body Language. She is also certified in METT 3.0, SET, METT Profile, METT Plus, PEG Workplace, PEG Family, and PEG Law Enforcement by Dr. Paul Ekman, and has a certificate in the Neuroscience of Learning. She has a B.S. degree in Biology/Science Education, M.Ed. Degree in Gifted Education, and Ed.D. in Curriculum and Instruction.
Dr. Compton currently owns and operates the Academy of Body Language where she helps others learn how to read and use body language and micro-expressions to boost their confidence, increase their influence, and communicate effectively in both professional and personal situations. She specializes in creating and delivering keynote speeches, group presentations, strategic corporate training events, and even provides one on one coaching. She customizes each program specifically to the needs of the group, organization or individual. Dr. Compton offers solutions and techniques that are practical, useable and that can be immediately implemented. She gives you real world skills that you want and need to accomplish your goals and achieve success.
Dr. Compton works with corporations – large and small, government entities, small businesses, associations, groups, and individuals. Everyone communicates so everyone can use what she has to offer.
Possible Topics Covered: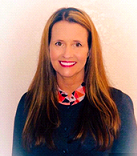 Power Body Language
Building Trust and Rapport
Every Woman can be a Wonder Woman
Lie Detection
Nonverbal Science of Sales
Presenting: Secrets of the Stage
The Later Dater
Shana invites you to :