Reading Micro Expressions and Persuasion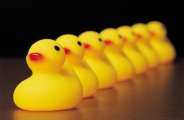 How to influence people in an ethical way?
Facial expressions give you a lot of information about what someone really feels when you talk or listen to your client or business partner. Reading micro expressions can easily help you to gain an advantage in sales, negotiations and business relationships. Nevertheless I would not recommend you to use your knowledge in an unethical way, because it works only in the short term and your potential client will realize soon that he has been manipulated. Being aware of what somebody really feels can help you to build long-term relationships and create a network of satisfied clients. The goal of every communication is to find common ground with other people and find points of agreement between you both.
How to build a decisive advantage?
People like to mirror persons who seem self-confident, open and friendly, so when you will perform as a trustworthy person, others will follow you. In many situations before we formulate our own opinion about some topic, we are influenced with non verbal signs of others. Especially micro expressions play an important role, because during a business meeting we usually look at the face.
When people show enthusiasm about a movie or a project, we tend to associate that and become more positive about the event. On the other hand, if someone shows disgust or different signs of disapproval talking about that event, we tend to think negatively about the possibility to see the movie or participate in the project. This is the chance for you. If you have an interesting proposal, go ahead with an open, friendly manner and examine the non verbal signs of your client to adjust your arguments. This is why we created and teach the BLINK technique in our Micro Expressions Training. The BLINK technique gives you the blueprint how to react verbally on non-verbal behaviour.
Watch here what our participants like about Micro Expressions Training:

How to pitch using micro expressions?
Let's have a quick look at how you can adapt what you say to the micro expressions you see on the client's face. Probably there are many different ways of describing your proposal, depending of the client needs. When you look for the positive non-verbal signs, you can use the words that the client agrees with. If based on the micro expressions of your client, you see that your client does not heel convinced, you can adapt your arguments on the spot to his real needs. This attitude of searching for the points that you have in common with your client, helps to build their interest more effectively.
– published by Kasia Wezowski
---
Would you like to learn more about facial expressions and body language?
If you liked this article, watch also the replay of our webinar on
"How to click with people using Body Language"
with 3 TOP Speakers: Dr. Rick Kirschner
(Author of "How to click with people") and
Patryk Wezowski & Kasia Wezowski
(Europe's leading Body Language Experts)

This webinar is over. Watch the replay of this webinar now by registering with the form to the right.

This webinar is very useful for people involved in Sales, HR, Management, Leadership, Presentations and Negotiations.
>> Click here for more information about this webinar