Invitation for "How to read faces" webinar on 31 March – backup
Welcome to this exclusive Webinar on "How to read faces"
by Glenna Trout and Patryk & Kasia Wezowski
(Webinar starts at 10am PST in Los Angeles =1pm EST in New York =6pm in UK = 7pm in Brussels – Recording available)
Content of this 1 hour Webinar on Saturday 31 March:

How you can see what emotion somebody really feels, just by looking at their face
How to discover somebody's thought patterns in 'facial history'
How you can see the hidden emotions of your clients in coaching, training and business
The most surprising scientific conclusions based on 50 years of research
How to gain a competitive advantage by reading Body Language signs in business meetings

During this Webinar, Glenna will analyse also the face of Patryk and Kasia, and reveal their personality traits visible in their facial construction.
More details about the content of this 1 hour Webinar:
Many of us have learned to be considered about what we say, how we answer questions and to conduct conversations and interviews based on what we expect rather than on what we can actually observe. For example, we sometimes put a 'brave face' on things to hide our uncertainties, cover feelings of fear and insecurity with aggression, hide our anger behind a smile or otherwise control our facial expression to help get the result we're looking for. However, we cannot completely hide what motivates us or what we are really thinking and feeling.
Our body and mind act as one to respond to powerful influences in our life and during our early developmental stages, we formed specific thought patterns and made essential decisions of "self" based on our earliest experiences. Over time, our thought patterns and emotions become etched into our faces. Experiences from this early part of life are usually forgotten at the conscious level, but are remembered in our subconscious. Most of us spend the rest of our life acting on these decisions without ever evaluating them.
Developing and using face-reading tools allows us to gain deep insights and more compassionate understanding of self and others. We have access to a person's strengths and vulnerabilities and often gain information about individuals that they may not normally be willing to share with others. Using this information with sensitivity, compassion and great restraint, it becomes possible to encourage positive growth and to improve communication and investigation skills. If we choose, each of us can become empowered to make conscious decisions to become the person we want to be.
Watch a preview about the advantages of reading facial expressions here:

If you are not free on 31 March,
sign in anyway and you will receive the recording afterwards.


How good are you at spotting Micro Expressions?

GLENNA M. TROUT – Face Reading Expert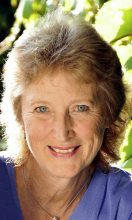 Glenna M. Trout retired from police service as a patrol lieutenant in Bellevue, Washington State, USA. During her police career, she was a field training officer in the patrol division, completed assignments in the detective and crime prevention units, was certified as an Emergency Medical Technician, taught criminal justice and loss prevention courses and received two superior service commendations and two outstanding service commendations. Glenna is a graduate of the US National Crime Prevention Institute, has been a member of the UK Association of the Chief Police Officer's (ACPO) Violence Against the Persons committee and served on the Metropolitan Police "Domestic Violence Through to Murder" Working Group at Scotland Yard.
Glenna has studied "face reading" for over 25 years. For more than two decades she has designed and delivered presentations, seminars, workshops and training programmes on face reading to law enforcement, mental and medical health professionals, government, corporate, voluntary and education groups throughout North America, Australia and Europe. She also trains extensively on the topic of domestic violence prevention and effective intervention.
Glenna now divides her time between England and North America while she continues to travel, lecture and teach internationally. At all times she furthers her commitment to raising awareness and involvement in crime prevention, humanity, integrity, accountability and excellence.


PATRYK WEZOWSKI – the Body Language Expert of Belgium, Founder of Center for Body Language
Patryk inspires business leaders to create new ways of increasing revenue. Companies ask him for consultancy and strategic advice on vision and mission. As a multidisciplinary catalyst, he excels in inspiring Managers to create higher ROI by innovation and change of perception. He is also known as the Body Language Expert of Belgium, the founder of the Center for Body Language and creator of the Release Coaching method. Two weeks before the Belgian elections, newspapers published his prediction of the results, based on the non-verbal communication of the politicians. His prediction proved to be 85% accurate.
As an Executive Coach, Patryk has studied what makes successful people different. He knows what motivates them, what drives them and how they create wealth for themselves and others.
He is the creator – together with his wife Kasia – of the Micro Expressions Training Videos, the Release Coaching Method and Founder of Center for Body Language.


KASIA WEZOWSKI – Body Language Transformation Expert, Founder of Center for Body Language
Kasia specializes in creating business strategies and facilitating change. As the Body Language Transformation Expert and unique Business Coach with 10 years experience, accredited by the ICC, she excels in corporate mediations, conflict management and executive coaching. Kasia has completed 3 university Master degrees at the same time: Psychology, Sociology and Law. She is passionate about organizational dynamics, radical effectiveness and human behavior. She believes that successful people normally do what the others do only sometimes.

Kasia inspires business leaders to create new ways of increasing revenue, by unifying Business and Personal Transformation. She puts this in practice by Corporate Trainings, Business Coaching and Mediation. She has worked for large companies such as Generali, Compensa, IBM, and also conducts personal development workshops.

She is the creator, together with Patryk, of the Micro Expressions Training Videos, the Release Coaching Method and Founder of Center for Body Language.