Micro Expressions Training – Eddy Vandeweyer
Eddy Vandeweyer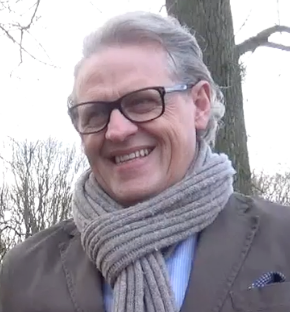 Eddy is a certified Coach and Trainer in Body Language, and Leading Partner of the Center for Body Language. Expert in Body Language and frequently booked Keynote speaker. Co-owner of Bluegg (www.bluegg.nl) with Dennis Crijns. Bluegg's passion for emotional intelligence has been fueled by their involvement in Body Language for Business, MBTI, DISC, NPS, Six Seconds certifications for SEI, SEI 360, Vital Signs and Brain Talent Scans.
As a young and innovative company, Bluegg helps people and organizations with their Emotional Growth. Driven by knowledge and scientifically proven instruments, their goal is to help people increasing their Emotional Intelligence so they will be more successful in business and their private lives. Using their international experiences in Business Management, Bluegg focuses on the development of human capital. The unique approach is mainly focused on skills that increase strongly the emotional intelligence (EQ) of people, the positive change!
Research shows that people who are most successful often have a higher emotional intelligence. High EQ predicts your success. Bluegg utilizes their unique expertise in Body Language for Business, which helps people to increase their EQ. Especially we teach them to recognize Micro Expressions, increase their Empathy and reading body language.
We deliver a range of training covering leadership, change, innovation, performance, customer service, hospitality and communication. We have built long standing relationships with our partners and we can customize every workshop to ensure that we deliver value for the participants attending them.
Activities in the Netherlands, Belgium and Netherlands Antilles.
Eddy invites you to :
You can contact Eddy Vandeweyer on +31 653 394 616 or