Micro Expressions Training – Caroline Matteucci
Caroline Matteucci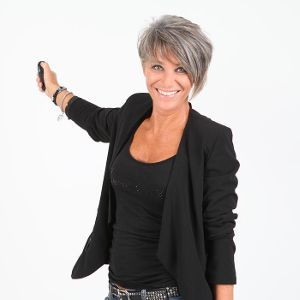 Microexpressions Practitioner & Master Trainer & Body Language Code
Caroline Matteucci est la première profiler coach en Suisse (étude des émotions dans leurs relations aux expressions faciales, communication non verbale, langage gestuel) Elle met son expertise de profiler au service des ressources humaines, des négociations, de la gestion de conflit, du leadership et de l'analyse du comportement et propose son expertise en tant que Profiler coach (micro- expressions et langage du corps) et Business coach (leadership, team building et négociation). Après plus de 2000 heures d'accompagnement en 15 années de métier du coaching, elle se perfectionne dans le domaine des micros expressions. Elle se certifie comme Profiler Coach avec Paul Ekman Group en 2014 (ETaC) puis elle découvre la méthode avant-gardiste de Kasia et Patryk Wezowski : METV « centerofbodylanguage »
Caroline est également l'auteure du livre « Les premiers pas pour être libre de soi » publié aux éditions universitaires européennes. Elle donne régulièrement des conférences, anime des séminaires, intervient à la radio et propose son expertise en tant que Profiler coach (micros expressions, et langage du corps) et Business coach (leadership, team building et négociation). La force de Caroline réside dans son parcours atypique qui l'a amenée à explorer des milieux professionnels variés : 4 ans en tant qu'inspectrice à la police de sûreté à la brigade des mineurs et mœurs, 6 ans à la direction de 12 centres de fitness, 4 ans de consulting en ressources humaines puis cheffe du service conseil auprès d'espacefemmes. Son cursus académique se compose de deux master : executive Master of Business Administration et Master en leadership et communication (Coaching). Aujourd'hui Caroline est à la tête de sa propre société. « Je postule qu'un individu respecté, accompagné, entendu, compris et valorisé sera en mesure de développer tout son potentiel. Mon objectif en ce sens et d'éveiller les gens à la conscience de soi, de les pousser dans l'énergie positive afin d'augmenter leur succès tant dans leur vie personnelle que celle des affaires professionnelle ?
English :
Caroline Matteucci is the first profiler coach in Switzerland (the study of emotions in their relationships to facial expressions, nonverbal communication, body langage). She puts her skills as a profiler to the service of human resources, negotiations, conflict management, leadership and behavior analysis. She offers her expertise as a profiler coach but also as a business coach (leadership, team building and negotiation). After more than 2,000 hours of coaching in 15 years as a coach, she decided to add the study of microexpressions to her skills. She is now certified as a Profiler Coach with Paul Ekman (ETaC). Then, in 2015, she discovered the pioneer method which was created by Kasia and Patryk Wezowski: METV « centerofbodylanguage »
Caroline is the author of the book "The first steps to become free from ourselves", published by "Editions Universitaires Européennes"/"European academic editions". She regularly gives lectures, conducts seminars, and gives lectures on the radio. Her strengths lie in her unusual path that led her to explore various professional backgrounds/environments: 4 years as an inspector (security police in Lausanne), working for the child protection, 6 years at the head of 12 fitness centers, 4 years as consultant in human Resources and Head of Board service with espacefemmes . Her academic curriculum consists of two masters: Master Executive Master of Business Administration and Leadership and Communication (Coaching).
"I believe that human who is respected, guided, heard, understood and valued will be able to develop his/her full potential. My purpose in this sense is to awake people to self-awareness , to push them into positive energy in the aim of increasing their success both in their personal and professional life"
Italiano :

Caroline Matteucci é la prima Profiler Coach in Svizzera. Il Profiling è la studio delle emozioni e della loro correlazione con le espressioni facciali, la comunicazione non verbale e il linguaggio dei gesti. Le sue competenze sono di aiuto : ai responsabili delle risorse umane 
/nella negoziazione 
/ nella gestione dei conflitti 
/ nell' esercizio della leadership 
/nell'analisi del comportamento 
 Caroline Matteucci esercita da 15 anni l'attività di Business Coach (leadership, team building, negoziazione), Dopo oltre 2000 ore di consulenze si è perfezionata nel dominio delle micro-espressioni. Si certifica Profiler Coach con Paul Ekman (ETaC) poi scopre nel 2015 il metodo di Kasia e Patryk Wezowski METV « centerofbodylanguage »

E' autrice del libro "Les premiers pas pour être libre de soi » pubblicato da «Editions Universitaires Européennes » , é regolarmente speaker a conferenze, modera seminari, e interviene spesso a programmi radiofonici.
La sua force risiede nel suo percorso atipico che l'ha portata a esplorare degli ambiti professionali diversificati: 4 anni ispettrice di polizia alla buoncostume, 6 anni alla direzione di 12 centri fitness, 4 anni di consulenza nelle risorse umane, poi capo servizio presso un'importante associazione al servizio dei diritti della donna. 
Il suo percorso accademico conta due Master: Executive Master of Business Administration, e Master in Leadership e Comunicazione (Coaching). 
 " Posso affermare con certezza che una persona rispettata, seguita, ascoltata, capita e valorizzata sarà in grado di sviluppare tutto il proprio potenziale. Il mio obiettivo è di risvegliare gli individui e guidarli alla consapevolezza di sé stessi, spingerli verso un'energia positiva al fine di accrescere il loro successo sia nella loro vita personale che in quella professionale.
Témoignages :
"La capacité de Caroline Matteucci à mettre en place des stratégies individuelles d'évolution a permis à de nombreuses personnes de réussir leur transition de carrière. Nous soulignons sa capacité d'écoute et d'empathie à l'égard des collaborateurs qu'elle a accompagnés, sa disponibilité et sa capacité à gérer des situations complexes." Christophe Duc, chef d'équipe
"Caroline Matteucci a su être à l'écoute et mettre en place des stratégies gagnantes qui ont permis à nos vendeurs de retrouver une place de travail. Ils ont particulièrement apprécié sa façon d'être cash et vraie. Le fait qu'elle offre un espace sans jugement était également capital lors de cette situation de crise." Jean-Marc, chef des ventes
"Caroline Matteucci m'a permis de me recentrer, elle est pour moi un "boosteur de particules". En me concentrant sur les choses importantes j'ai pu mettre en place une stratégie efficace et une vision d'avenir motivante" Claude, naturopathe
"Caroline est une coach exceptionnelle, avec son intégrité et authenticité hors du commun. Elle est très cash, mais sans pour autant blesser la personne en face. Elle entend ce que tu ne sais même pas que tu penses et amène des perspectives tellement différentes et vraies dans son style de coaching." Helena Schill, coach
"Caroline est une coach sérieuse, objective et à l'écoute. Elle donne des bons conseils et travaille de manière très professionnelle. Elle est solaire et a toujours un mot positif pour donner le moral et la motivation justes pour avancer dans le projet initié avec elle. N'hésitez pas à faire appel à ses bons services !" Franca, assistante de direction
"Chaque employé qui n'a pas été sélectionné de manière efficace engendre des pertes financières importantes. En faisant appel au profiling de Caroline, nous avons doublé notre efficacité dans le processus de recrutement et nous avons toujours trouvé le bon candidat dès le départ. De plus elle a su intégrer facilement le paradigme de nos entreprises ainsi que nos valeurs. Nous la recommandons à toute entreprise désireuse d'apporter l'efficience dans ses processus de gestion des ressources humaines." Andrea, CEO
Références :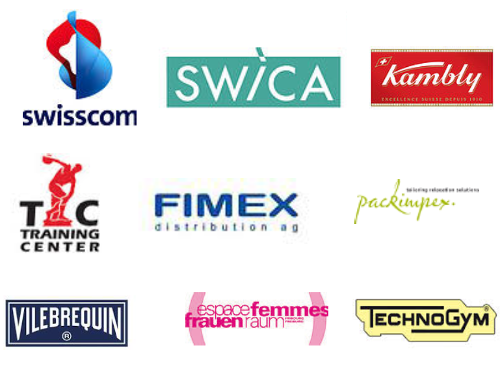 Caroline invites you to :
You can contact Caroline Matteucci here: