Body Language Training UK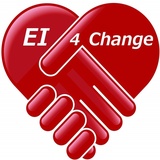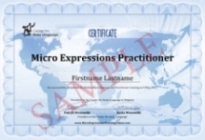 Ei4Change invites you to…
Body Language & Micro Expressions Certification Training
1 Day Training on 8 October in London
+ 12 hours online training
by Patryk & Kasia Wezowski (World's #1 Body Language Experts for Business)
Imagine that you could:

be able to detect up to 80% of the 4 to 200 lies you hear every day
see what others feel or think (without having to speak)
gain an advantage in sales, negotiations, leadership and presentations

Be personally trained in London by the Creators of METV:
| | | |
| --- | --- | --- |
| Featured on: | Sample Client List: | Save £££! Register Now Large discount until 15 September |
Reasons why this training is unique:
You will…
be personally trained by the World's #1 Body Language Experts for Business, who appear every month on TV & in the press
learn to master detecting Micro-Expressions, the most reliable signs for deceit
attend 8 hours live in London and afterwards use the world's best micro expressions training online (20 hours of course material in total)
get the best insights from the creators of the world's most advanced Micro-Expressions Training program with Videos
discover the powerful BLINK Conversation Technique to react verbally on non-verbal behavior
be able to continue your education and become one of the UK's first Certified Micro Expressions Trainers™
GOAL of this Training =
To become more conscious of your Body Language and to achieve greater success as a sales professional, negotiator or leader in your daily life. You will gain the skills to express your personality and utilise it to its full potential. Moreover, you will be able to see what others feel or think, just by watching the non-verbal signs that they are unable to hide from you.
Full program of this training:
1. Discover how to recognise the 26 variations of 7 Micro-Expressions (to see emotions on faces)
2. Learn to use the 20 "Power Moves" that only leaders show
3. Personal coaching from the World's #1 Body Language Experts for Business
4. Discover your own style to become a charismatic leader
5. Identify the needs of people around you because you can see what they feel or think with the BL Congruence Model
6. Integrate what the best sellers and negotiators do using the Q4 Technique
7. Read your clients' body language to identify hot prospects in the first 5 minutes of conversation
8. Become a Certified Micro Expressions Practitioner™
9. Learn our powerful BLINK Conversation Technique
10. Complete follow-up program over 3 months and 1 year's access to METV
11. NEW: Discover how we predict the US presidential elections using automated emotion recognition
Trainers:
Your trainers are 3 Top Experts:
Patryk & Kasia Wezowski (World's #1 Body Language Experts for Business)
Robin Hills (Trainer & Consultant)

Patryk Wezowski & Kasia Wezowski are founders of the Center for Body Language with 25 trainers in 15 countries.
They specialize in teaching how to apply reading facial expressions in business meetings and developed the world's only Micro Expressions Training program with real-time video clips.
Robin is based in the UK in the Greater Manchester area running his own successful consultancy specialising in people development. With over 30 years' successful commercial and leadership experience, he has worked in a variety of sales and marketing management roles with a wide variety of companies from small start-ups to large multinationals. These include the NHS, major pharmaceutical companies, biotechnology companies, universities, charities, finance and recruitment organisations.
Robin has the British Psychological Society Test User Occupational Ability (Level A) and Occupational Personality (Level B) certificates in psychometric testing. He is qualified to use trait-based assessments (NEO and Trait Emotional Intelligence Questionnaire), type-based assessments (Myers Briggs Type Indicator Practitioner (Step I and II)) and behavioural-based assessments (Advanced DISC). He uses all these with pragmatic business-focused applications. His special interest lies in emotional intelligence and, in particular, linking together the outputs from assessments to give real practical relevance to improve effectiveness and productivity.
| | |
| --- | --- |
| Watch this video to see us in action: | Watch this video about one of our programs: |
References:
"Since your training, Bart has joined the TOP 3 Sales Representatives for QuestBack worldwide!"
– Feedback received from Paul Verbruggen, Managing Partner at QuestBack
We have given Body Language training for companies like:
What do participants say?



Practical details for this 1-day Micro Expressions Practitioner™ Certification training:
Date of this training: 8 October 2013. Hours: 9-17h live training (+ includes 12 hours of optional online training & exercises)
Location: Number 63, 63 Bayswater Rd, London W2 3PH.
Registration fee:
£600.00 – Discount until 15 September: only £395.00

Included in fee:
– Drinks and lunch
– Course materials
– Access to 12 hours of complementary online training
– 1 year METV license to exercise facial expressions
– 3 months subscription for Body Language Dashboard exercises
– Certification exam
Payment: Your registration is complete from the moment we receive your payment, which is possible with VISA/MasterCard/Paypal/BankTransfer/Cash. You will receive all payment details when you register with the form below.
Register here:
If you have questions, contact us on [email protected]