Micro Expressions Trainer™ Bob Pointer
Bob Pointer – Certified micro expression trainer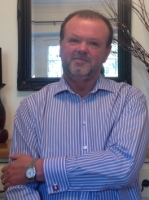 A life long student of the complexities of human interaction, honed through over 30 years experience in law enforcement, I have developed an approach to manage purposeful conversations which is appropriate in many situations from 1 to 1 personal development meetings to criminal investigations.
Based on a passive/progressive model the system promotes unity between cognition and emotion creating a focused but non pressurised climate where the search for the truth is achieved through a combination of thorough planning and perpetration, focused appropriate questioning and responding to verbal and non verbal cues.The identification of emotion through "leakage" both unconsciously and by use of planned triggers in particular the BLINK technique forms a cornerstone of the process and the continued exploration and development of methods to enhance and improve practice underlines the importance of my association with the Center for Body language.
As the provider of choice for both investigative and conversation management courses to the UK Office of Fair Trading ( Consumer credit and Cartels Divisions) The Serious Fraud Office and The Economic Crime and Fraud Training Academy I have been able to promote my ideology and methodology to audiences from both the public and private sectors.
Whatever your needs from employment interviews to serious and complex civil or criminal investigations I can provide an immersive bespoke product from a catalogue of over 100 modules designed in line with National Standards which will allow participants to enhance their capabilities to undertake purposeful conversations which not only to identify the WHAT and HOW but also much more importantly WHY.
Courses
Identifying emotion and expression in communication ( Introduction- Half Day Advanced 1 to 2 Days)
Managing purposeful conversations ( 1 day)
Managing investigatory conversations ( 3 to 5 days)
Managing conversations in serious and complex investigations ( 7 to 10 days)
Directing tactical direction as part of a structured interview process (1 to 2 days)

Recommendations
"Bob's experience, enthusiasm and extensive knowledge make him an excellent trainer in the area of investigation, fraud and economic crime. I have worked with Bob in a number of capacities and have always found him to be extremely professional and well-prepared. I would have no hesitation in recommending him as a trainer, consultant or investigator" Sue Palmer Conn, Director CISPS, City University London
"I have just gone through the feedback from this weeks Investigative interviewers course, the feedback was excellent again, which combined with the results from the feedback from the other 3 courses on this contract show that 98% of the delegates being very satisfied with the training, many documenting high praise for you as course manager" Steve Strickland head of training and educational services Economic Crime and Fraud training Academy City of London Police.
"Bob Pointer provided a tailor-made demanding Serious Investigations Course for our non-police law enforcement organisation. It was a unique course covering law enforcement in a regulatory environment and not only did Bob grasp all the regulatory aspects for the first time but thoroughly applied his vast skill and experience of conventional law enforcement to deliver an excellent training package. Bob is an ideal trainer as he has very good people skills to match his in-depth subject knowledge. We have used Bob as a training provider since and will not hesitate to do so again. A first-class trainer that knows how to provide first-class training!" Top qualities: Great Results, Personable, Expert Nimo Ahmed Director Medicines and Health Regulatory Authority hired Bob as a Business Consultant in 2011, and hired Bob more than once
"I've had the privilege to work with Bob on several private investigative projects. He is a true professional. Bob brings integrity, veracity, dedication, diligence, creativity, strategic thinking, solutions orientation & results-mindedness to every assignment. He is unbending when it comes to staying well above the line on professional ethics, codes of conduct and the law. And his vast experience as a law enforcement officer and his skills and passion for training shine through constantly. Bob and I have not only been able to get excellent results together, but it's been a positive learning experience for me every time." Stephen Grossman, Special Advisor, Profiler, Deception Detection, Investigative Interviewing & Negotiation Expert, Independent was with another company when working with Bob at Hydranet total Solutions Ltd "Bob is a talented and accomplished trainer who uses his extensive experience of solving the complex policing problems to instil knowledge, skill and above all operational confidence in those he teaches. His solid background in investigating serious crime, blended with his approachable style and natural ability to translate theory into real life understanding makes him the ideal tutor for both the novice and the seasoned investigator." David Clarke, Director of NFIB, National Fraud Intelligence Bureau
"I have worked with Bob on many occasions both within the UK and in a number of counties in the EU and I have always been impressed with his knowledge and skill in interviewing, intelligence and investigation. Furthermore Bob has successfully combined this rare skill set with the ability to teach these skills to others and at the appropriate level. Bob also displays a flair for academic with his groundbreaking work into areas such as 'concepts of reality' and the risks posed by 'closed communities.' By combining 'hard' technical skills with 'soft' human skills Bob never fails to 'lift the lid' on a profession that too often remains in the shadows. Suffice to say I would not hesitate to recommend Bob for any role that he applies himself to." Stewart Bertram, Cyber intelligence specialist Verisign I- defence hired Bob as a Human Asset Management Trainer
"I now possess the knowledge to plan interviews to listen properly, observe emotion,question and record information. I discovered that after the course I had learnt a great deal including the courage to pursue alternative methods in relation to communication at work and even at home" Participant in Conversation Management Course Office of Fair Trading April 2012
"I have known Bob for a number of years now, both as an investigator and as a tutor. Bob is a very approachable person with a genuine character who is dedicated and passionate about his work. He makes himself knowledgeable of the task at hand and does that task with the utmost enthusiasm." Paul Wright MSc, EnCE, QSA, Detective Sergeant, the Central Detective Unit, City of London Police and the South East Regional Crime Squad
"Bob's long and distinguished service as a career detective reflects his dedication to investigative work. He is diligent, astute and possesses great integrity – essential ingredients in a successful investigator. Above all Bob also has great loyalty to those working closely with him, making him extremely trustworthy. A pleasure and privilege to have worked with him" Norman Russell, Detective Chief Inspector, City of London Police supervised Bob in his role as a police investigator and interviewer.
Bob invites you to :

You can contact Bob Pointer by email:
Click here to go back to the Certified Trainers overview